The Living Daylights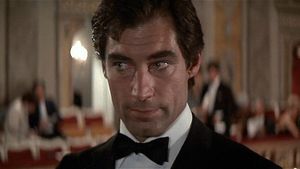 Episode 17
Saturday, 1 April 2017
Why didn't you learn the violin?
We're back after a two-year break, and somehow we're darker, sexier, edgier, and a whole lot more Welsh. Brendan's hot and bothered, James is seeking other podcasting opportunities, and Nathan is weirdly obsessed with the Dalton hair. He's probably just jealous.
See the film
The Living Daylights is available for purchase on Blu-ray. (Amazon US) (Amazon UK)
You can also get it on iTunes, Google Play and Amazon Instant Video.
Follow us!
Brendan is on Twitter as @brandybongos, Nathan is @nathanbottomley, Richard is @RichardLStone and James is @ohjamessellwood. You can follow the podcast on Twitter as @Bondfingercast.
We're also on Facebook, and you can check out our website at bondfinger.com. And if you rate or review us on iTunes, we promise we won't punch Robert Brown in the face until at least the next film.