The Man from MI.5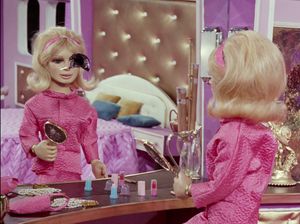 Episode 55
Monday, 17 January 2022
– I see. Oh! Are you going to tie me up?
– You bet I am.
– Well, I don't mind, really, but may I fix my face before I die? It's in such a mess.
This month, we're joined by Steven B from New to Who to investigate the theft by some puppets of the blueprints for a new atomic weapon. Inevitably, Lady Penelope gets tied to a bomb or something, and we have mere moments to locate her before she is completely exploded. The sets are lavish, the hardware is impressive and the eyebrow lifts are the most expensive and time-consuming eyebrow lifts until Rodge takes over as Bond. Thunderbirds are go, in The Man from MI.5.
See the episode
The episode is available for purchase through various online retailers, but it is currently available in full on YouTube.
Follow us!
Brendan is on Twitter as @brandybongos, Steven is @steedstylin, Richard is @RichardLStone and James is @ohjamessellwood. You can follow the podcast on Twitter as @Bondfingercast.
We're also on Facebook, and you can check out our website at bondfinger.com. And if you rate or review us on Apple Podcasts, we won't turn up at your wedding, accuse you of bigamy and generally ruin your life.